Car Accident
Repair

.

Car accidents are an unfortunate reality of life on the road. But if you find yourself in a car accident, don't despair. With a little know-how, you can get your car back on the road in no time.

Call our team 0330 128 1407 | Start your claim now >
The most important thing after an accident is your safety.
Once you are safe you can start the process of car accident repair.
Start my claim
Non Fault
Car Accident

Repair.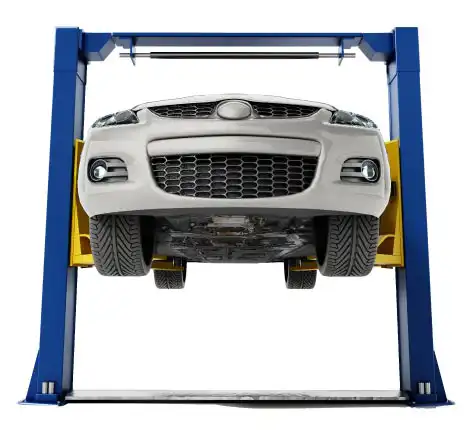 After being involved in a non-fault accident, the last thing you want to be dealing with is the complications with repairing your car.
An Accident Management Company can manage your accident repairs and your entire claim from the recovery stage to claiming for your losses and personal injury.
This is at absolutely no cost to you.
At Auto Claims Assist, we have a repair centre of over 400+ BSI Kitemark Accredited Repair Garages.
Our entire Accident Repair Centre Network provide only manufacturer-approved parts and manufacturer-approved paints, ensuring your vehicle is repaired to its intended standard.
The entire time your car is off the road, we can supply you with a comparable replacement vehicle, meaning you won't be without a car for your needs.
Insurance Company Repair & Courtesy Car.
Most people think phoning your insurance is the most beneficial thing to do after a non fault accident, however this is not the case.
Phoning your insurance may result in paying your excess, losing your no claims, and having little control, if any, over your repairs.
Going through your own insurance company.
will likely result in them attempting to save money with an insurer-approved repair. This results in a high potential for Non-Genuine Parts being used and non qualified technicians performing the repair.
Non-manufacturer approved parts may not meet safety standards.
Non-manufacturer approved parts may not be compatible with your vehicle and can cause further problems down the line which you will have to deal with.
Vehicle warranty may be voided if manufacturer approved parts are not used.
It's even been known for.
Insurer-approved repair garages to use used parts during the repair to save money (this can depend on the insurance company and cover you taken out).
Insurance companies usually supply you with a very basic courtesy car like a Ford Ka, Kia Picanto, or Nissan Micra. Some insurance companies will supply a courtesy car until your car is repaired, others have a limit (14 – 21 days is most popular).
If your insurance has a 'subject to availability' clause in your policy, you may not even get a courtesy car if one isn't available.
BSI Kitemark
Accredited Repair

Garages.

An accident repair network is a group of independent centres and garages that have been quality approved and are required to meet a high-industry standard.

The Auto Claims Assist repair centre network is required to meet and maintain a BSI Kitemark accreditation.

We take pleasure in providing you with an assurance that your car will be repaired correctly the first time. Replacement parts are genuine items, and repair technicians have received adequate training.
Our Workshops.
Are equipped with the very latest equipment to ensure that modern vehicles are serviced and repaired to manufacturer's specifications.
We provide the highest quality of repair for thousands of customers, all year round. It is how we have been able to maintain our 'Excellent' rating on TrustPilot.
Body Shop & Car
Repair Services

.
There are many ways car accidents can occur, some of the most popular being side impact collisions, rear end collisions, head on collisions and car park accidents.
A damaged car after an accident needs immediate and thorough attention in order to make it safe to drive again.
Some of the most frequent services our bodyshops provide after an accident are:
Our repair network provide you with high quality repairs to your paintwork using only manufacturer-approved paints, helping prevent rust issues down the line.
Not only do body panels give your car a pleasing appearance, but they also play an important role in your car's function.
Wheel Repair & Alignment.
After less serious collisions, wheel alignment is usually one of the first repairs to be made. A good alignment will guarantee that your car drives smoothly and the suspension functions appropriately.
Bumpers are designed to absorb damage, after an accident they may be dinted, scratched or cracked.
Dent Repair / Paintless Dent Removal.
Along with being unpleasant to look at, major dents can cause further mechanical problems if not fixed correctly.
Your vehicle's safety is dependent on the quality of your glass replacement. Using inexpensive, non-manufacturer approved glass might have a detrimental impact on your car's structure and security.
If your headlights were destroyed in an accident, our experienced repairers will replace them to the highest standards.
A quarter said the damage was minimal enough for them not to want to risk increasing their premiums by making a claim, covering the garage charges for their cars to be rectified out of their own pockets.
If you are not at fault for your accident – you shouldn't have to fork out of your own pocket to save your insurance premiums rising.
We work by claiming 100% of the costs back from the at fault party, saving you time & money, while keeping your no claims bonus through your insurance company.
Non Fault
Accident


Claim.
If the accident wasn't your fault, phone us on 0330 128 1407 for advice on how we can assist. Or, if you'd prefer to email, contact us at newclaims@autoclaimsassist.co.uk.
Using an accident management company eliminates the unnecessary stress you will be feeling after an accident.